Embarking on a fitness journey usually begins with finding the right gym, a place that resonates with your goals, preferences, and, importantly, your budget.
In Birmingham, a dynamic array of gyms cater to various fitness enthusiasts, each offering its unique blend of facilities, classes, and membership structures.
From budget-friendly chains to premium health clubs, there's a gym tailored for every individual seeking to prioritise their well-being.
Here's a comprehensive breakdown of some of the top gyms in Birmingham that we think are great, outlining their offerings, membership details, and distinct highlights.
Top-Rated Gyms In Birmingham
1. The Gym Group
– Overview: Budget-friendly chain with multiple locations in Birmingham. Offers a range of equipment (like cardio machines) and classes.
– Membership: Monthly fees typically start at £15-£20, offering flexible, no-contract options.
– Highlights: Affordable membership, various class options, and accessible locations.
2. PureGym
– Overview: 24/7 gym chain with numerous branches in Birmingham, providing a variety of equipment and classes.
– Membership: Monthly fees range from £15-£25, with flexible memberships and no joining fees.
– Highlights: Round-the-clock access, diverse equipment, and cost-effective membership options.
3. Fitness First
– Overview: Renowned for quality equipment, knowledgeable trainers, and diverse class options.
– Membership: Monthly fees around £25-£40, with various packages and often centrally located clubs.
– Highlights: Well-maintained equipment, personal training, and diverse classes.
4. David Lloyd Clubs
– Overview: Offers a premium experience with top-notch facilities including swimming pools and tennis courts.
– Membership: Membership fees typically start at £70-£100 per month with additional initiation fees.
– Highlights: Extensive facilities, high-quality amenities, and a comprehensive health and fitness experience.
5. Nuffield Health
– Overview: Takes a holistic approach to fitness, offering gym facilities alongside health assessments and swimming pools.
– Membership: Membership fees start around £60-£80 per month, providing access to diverse wellness services.
– Highlights: Comprehensive health assessments, varied classes, and additional wellness services.
6. EasyGym
– Overview: Known for affordability and accessibility, providing a wide range of equipment and classes.
– Membership: Membership fees start from £20-£25 per month with no contract options.
– Highlights: Cost-effective membership, diverse equipment, and classes.
7. JD Gyms
– Overview: Combines a vibrant atmosphere with modern equipment and affordable pricing.
– Membership: Monthly fees typically range from £20-£30, often with no contract options.
– Highlights: Energetic environment, modern facilities, and competitive pricing.
8. Anytime Fitness
– Overview: Offers 24/7 access, modern equipment, and a more personalised experience due to smaller member capacities.
– Membership: Monthly fees range from £30-£40, often with 24/7 access and personalised support.
– Highlights: Accessibility at any time, personalised attention, and diverse equipment.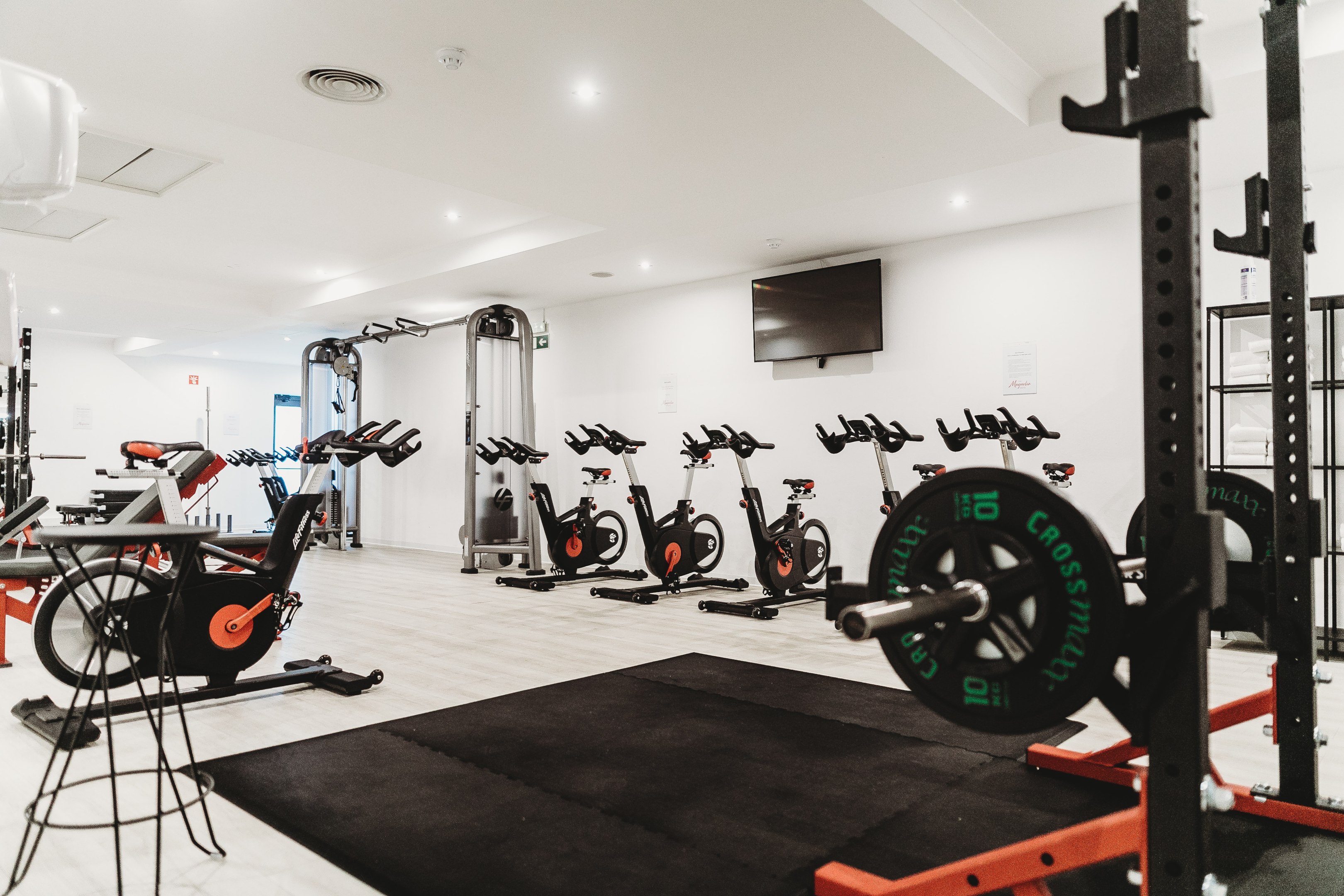 9. Energie Fitness
– Overview: Provides a variety of equipment, classes, and a community-oriented atmosphere.
– Membership: Membership fees typically start at £20-£30 per month, offering various class options.
– Highlights: Varied classes, community feel, and a range of equipment (exercise bikes, cross trainers, etc).
10. Bannatyne Health Club
– Overview: Known for well-maintained facilities, including pools, spas, and a range of exercise options.
– Membership: Membership fees usually start at £40-£60 per month, offering spa and pool facilities.
– Highlights: Spa and pool facilities, well-maintained equipment, and a variety of exercise options.
This selection of gyms offers diverse pricing and membership options catering to various budgets and fitness preferences, so hopefully there is one that sounds good to you in there.
It's advisable to consider these details along with the facilities and services offered though, to choose the best overall fit for your needs – don't just base it on price.
Helping You Choose The Right Gym
If you are struggling to pick between the gyms on the list, have a read of this and see if it helps nudge you in one direction or another.
Firstly, try to align your fitness goals with the specialities of the different gyms in Birmingham. Consider specific objectives like weight loss, muscle building, or overall fitness. This alignment ensures you find a gym that best supports your aims, making your fitness journey more effective.
Consider a gym's proximity to your home or workplace too. Check gym hours to ensure they align with your daily schedule. Accessibility and location play a crucial role in maintaining your fitness routine, because a gym that offers convenience is more likely to be visited.
Exploring membership costs at different gyms in Birmingham is just as important, because if you sign up somewhere you can;t really afford, you will end up cancelling. Perhaps consider the advantages of short-term versus long-term commitment plans to align with your budget and fitness dedication.
Setting Realistic Goals And Staying Motivated
Setting realistic fitness goals is crucial for success, and while it's good to be optimistic, don't set yourself up to fail. Ensure your goals are achievable and motivating to maintain momentum. Track your progress and celebrate milestones to stay motivated and on track.
Maintaining consistency in your fitness routine is key, so come up with something that you know you can commit to easily. Keep motivated by diversifying your workouts and finding enjoyment in different exercises. Implement techniques that keep you dedicated to your routine, ensuring you stay on track with your fitness goals.
The gym you choose will be the lynch pin in all of this, so selecting the ideal gym is a pivotal step in your pursuit of a healthier lifestyle. Birmingham's diverse gym landscape provides options that suit every fitness ambition and financial plan, so whether you prefer a no-frills, economical approach or seek the all-encompassing experience of premium health clubs, the city hosts an array of choices.
Take your time to explore these offerings though, considering not only membership costs but also the specific amenities and atmosphere that align with your fitness journey. With the right fit, your gym becomes not just a space for workouts, but a cornerstone for your wellness aspirations.
FAQs About Choosing a Gym in Birmingham
How Do I Decide Which Gym Aligns Best With My Fitness Objectives?
When choosing a gym, consider your specific fitness goals. Look for facilities that cater to your objectives, whether it's weight loss, strength training, free weights or overall fitness. Explore the cardio equipment, classes, and personal trainers available at different gyms to find the best fit.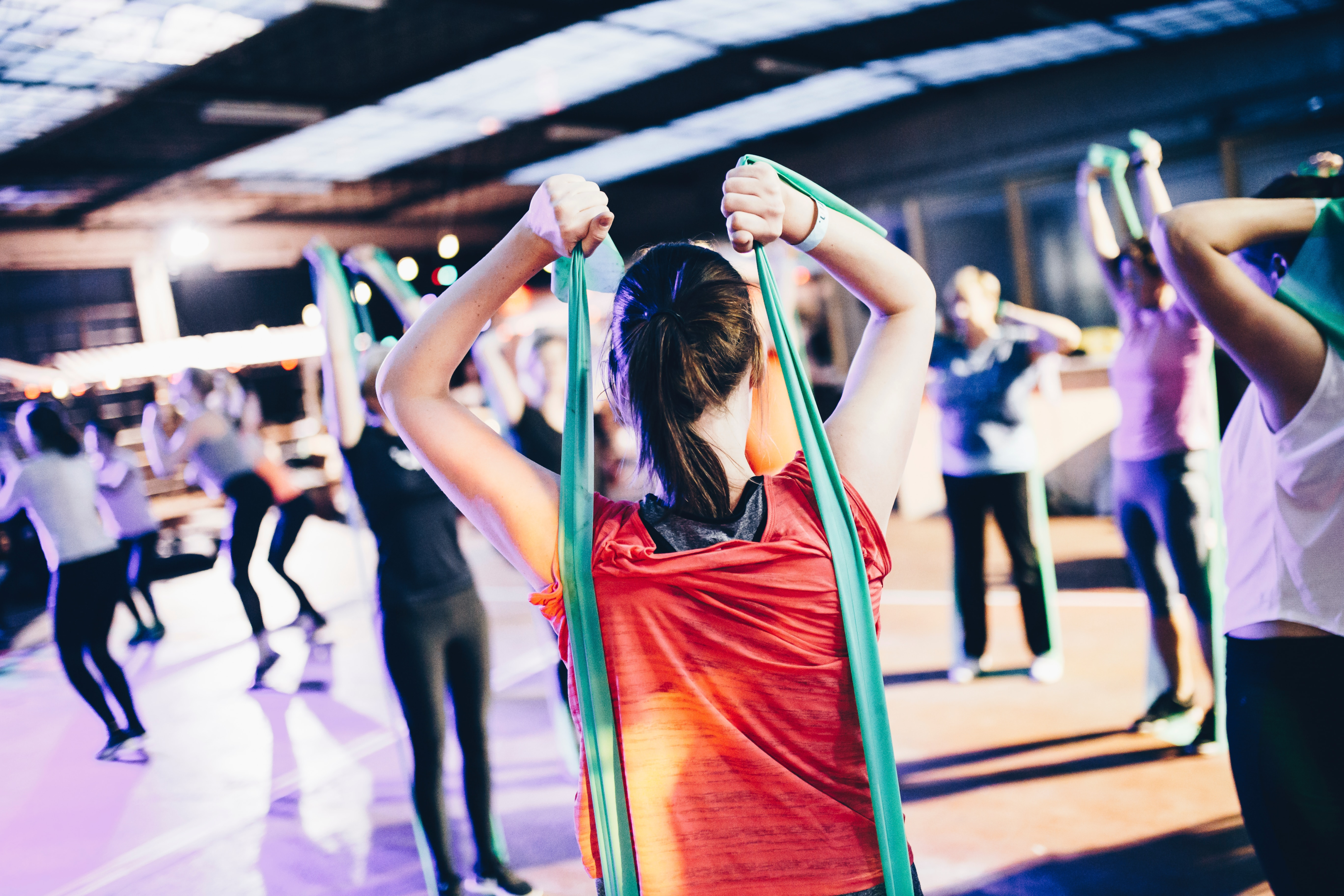 What's the Average Cost Of A Gym Membership In Birmingham?
The average cost of a gym membership in Birmingham can vary widely, ranging from £15 to £100 per month. It depends on the gym's amenities, location, and the level of services offered. Consider your budget and the facilities you require to find the right balance.
Are There Any Gyms In Birmingham That Offer A Free Trial Period?
Several Birmingham gyms offer free trial periods for potential members. Check with individual gyms to see if they provide trial memberships and fitness classes, allowing you to experience their facilities and services before committing.
What's The Best Way To Evaluate The Cleanliness And Safety Standards Of A Gym?
To evaluate cleanliness and safety standards, visit the gym in person. Pay attention to the hygiene of equipment, washrooms, and common areas like the cardio room. Check if the gym maintains proper sanitation, ventilation, and safety protocols. Reading online reviews or speaking to current members can also provide insights into the gym's standards.